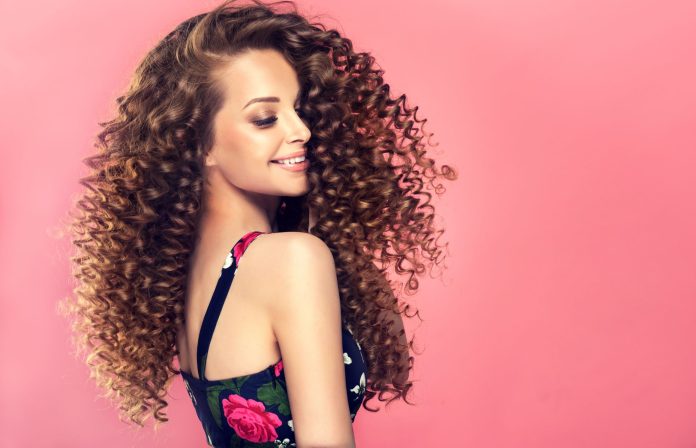 Curly hair has specific styling needs that not all hairdressers are trained to meet. It's important to book an appointment with a stylist that specialises in curls.
From wavy fringes to wispy bangs, Melbourne is home to some fabulous locks. To help you find your next follicle crush, we've rounded up the best salons for curls in Melbourne.
Exceptional haircutting
A well-designed haircut is a crucial element of managing curly hair. A bad haircut can lead to frizz and an unrealistic beauty expectation of perfectly straight or bouncy locks. Choosing a salon that offers expert cut techniques and care for curly hair is important to achieving long-lasting results.
For a great curl-friendly experience, head to Rhodes Hair and Spa salon in Melbourne's bible belt of beauty. Swathed in Aveda aromas, their team specializes in cutting and styling wavy, curly, and textured hair. Ask for Tom, a stylist who is passionate about curls and teaches his clients to love their hair with his simple and effective philosophy.
Studio Hi Gorgeous in Gippsland is home to two curly specialists with decades of combined experience. Trish and Francine take curls seriously, educating clients on embracing their natural texture and looking after them with the right products. They stock curly girl approved products and believe in keeping hair really hydrated.
Personalised aftercare support
The stylists at Studio Hi Gorgeous understand that wavy, curly and textured hair needs special care. Their personalised aftercare advice will help you achieve your best curls ever.
This salon is the only dedicated to coloured, wavy and curly hair in Gippsland. Their clients love them for their genuine and honest approach to their wavy and curly hair.
Mousey Brown is a dry cutting specialist for curly and textured hair. Her ethos is minimising fuss, maximum impact.
Neel loves curls, and her team does too. They know that getting a regular trim is important for curly hair because it prevents Fairy knots (those pesky tangles near the roots) and keeps your hair healthy. They also offer an extensive 'curly hair menu' to support your style goals at home.
There is a better way
A bad haircut will never stop frizz – but a great one certainly can. A good hairdresser will know how to shape and support your strands so you can manage them at home. They will not rely on product alone and will always be willing to work with your natural texture.
The only salon on this list to specialize solely in curly hair, Neel Loves Curls will transform even the unruliest kinks and coils into envy-inducing ringlets. Bookings are hotly contested and many of her clients (or 'curlfriends') travel interstate or even internationally to experience her scissor wizardry.
Melbourne is a city of style-conscious individuals, from slicked-back pixies to wispy bangs. Whether you are looking for an exceptional bob or a fresh new fro, the curly hairdressers on this list will help your beautiful locks shine. Book a precision haircut with any of them on Fresha today. You won't regret it. (Images via Instagram @neelovescurls and @scottmusgravehair)curly hairdresser Melbourne