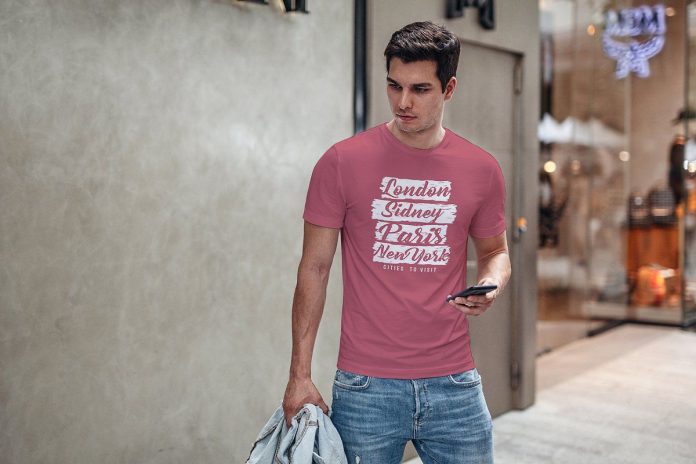 Men's clothing has come a long way from boxy sack suits, rep ties and oxford shirts. Today, you can find styles that are both classic and covetable.
For example, Quince is a direct-to-consumer menswear brand that genuinely believes luxury quality shouldn't cost the earth. They stock everything from t-shirts and sweaters to commuter button down shirts in luxurious fabrics like Mongolian cashmere and Turkish cotton.
AMI Paris
The men's collection from the French brand AMI Paris combines relaxed sportswear with refined tailoring. It features classic silhouettes like tailored shorts, button-up shirts, and sharp topcoats, as well as versatile T-shirts and hoodies. The label's name, which plays on the founder Alexandre Mattiussi's initials and last letter, translates to 'real clothes for real life'.
The AMI Paris brand was founded in 2011 by designer Alexandre Mattiussi, who has previously worked at luxury fashion brands including Givenchy and Marc Jacobs. The French label is known for its contemporary collection of men's apparel, shoes, and accessories that are inspired by Parisian nonchalance.
The brand's AW18 show was held under a gridded neon light fixture at the Basilique du Sacré-Coeur. The venue was a fitting backdrop, as the collection was designed to look effortless and understated. Several layers of lightweight knits and linen shirts complemented the sleek outerwear, and the color palette was delicately composed of daffodil yellow, eggshell, powder blue, and soft pink.
Todd Snyder
Having served as an outerwear designer for Polo Ralph Lauren and head of menswear at Gap, Todd Snyder has long been known as a style expert for the modern gentleman. His eponymous label launched in 2011, and it has quickly become a go-to for polished casualwear. Whether it's a hoodie or jogger, the brand's refined take on American classics is both sophisticated and timeless.
The entrepreneur is also a master of collaborations and has cultivated a full lineup of brands that he admires. Each season, he aims to release a full lineup of collaborative items. His basic stance is that, "If there's a genuine brand that we can't surpass, let's collaborate with them."
His latest collection features collaborations with Champion and Cole Haan. His exclusive line with Champion brings a fresh spin to classic athletic wear, while his collaborations with Cole Haan showcase a new take on dressing up sneakers. He is a huge fan of premium fabrics and textures, and his exclusive series with Champion utilizes vintage-inspired fabric and design details.
Asket
Asket is a company that makes men's clothing basics out of sustainable materials with complete traceability. They have a permanent collection and don't produce seasonal lines, which means they aren't chasing the latest trends. They also take back their clothes after they're done with them, and recycle them.
The brand also makes their own fabric, which allows them to control the quality of the product and ensure that the workers are paid a fair wage. They also use organic cotton, which reduces their carbon footprint and helps prevent toxic chemicals in the environment.
The brand's simple wardrobe essentials are made out of high-quality fabrics, including merino wool and cotton. They are also sewn with flat-lock seams, which reduce rubbing and bunching. And they have a crotch gusset, which helps to avoid chafing when you sit or tuck your shirt in. They're even backed by a lifetime guarantee, which is pretty incredible for a company that makes closet staples.
Everlane
Everlane men's clothing has a contemporary look that combines practicality with a minimalist aesthetic. Casual classics like tees and French terry hoodies are great for everyday wear. You can also find a range of tailored pieces that can be worn for special occasions. The company also offers washable merino wool cardigans that can be easily cleaned in the machine.
In addition to their online store, Everlane has several physical locations. You can try out their clothes before buying them. In-store pickup is available for US customers. You can also use a credit card to pay for your purchase.
You can also return your items through the Everlane website, which is free to use. However, shipping costs and duties are not refundable. The website also offers a 365-day guarantee. However, you should be aware that this does not include alterations and final sale products. The store has a wide variety of clothing to choose from and is popular among women and men.men's bamboo clothing