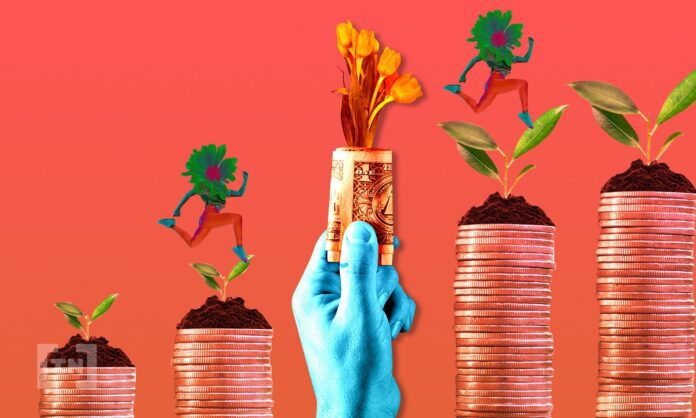 There has never been a better time to work in cryptocurrency. In 2021 job postings in crypto grew by 395%, far outpacing other tech industries. With funding, new projects, and public interest in crypto growing every day, you have endless opportunities to build a great career doing something you enjoy.
It can be hard to figure out exactly how to get a job in crypto, especially if you haven't worked for a company in the space before. Lucky for you, we've put together a comprehensive beginner's guide. Follow these steps, and you'll be an industry insider before you know it.
Dive In Deep
If you're a true beginner who hasn't owned any cryptocurrencies, you'll want to jump right into buying and trading digital assets. Start signing up for different crypto-based platforms like Binance, Coinbase, FTX, or Kraken. Once you're trading, learn how to set up different wallets and trade on decentralized exchanges, such as PancakeSwap or ApeSwap.
You'll also want to get involved on Crypto Twitter (CT), Reddit, and Discord. Start following accounts, subreddits, and Discords of projects that interest you. The crypto world is small compared to any other industry. You can reach out and have direct conversations with very influential people. You'll also get very familiar with all the crypto lingo, fren.
Start Networking
You don't need to be an engineer to start contributing to projects in crypto, although being an engineer doesn't hurt. As you begin following smaller start-up projects, you'll see opportunities to contribute in their Discords, Subreddits, and on Twitter.
Networking is a massive part of finding a job in crypto. You can start by creating memes or helping answer questions that newcomers ask. The more involved you get, the more opportunities you'll find. When you're around exceptional people, you'll have a front-row seat to learn from their knowledge and experience. The closer you are to those people, the faster you'll grow.
Find Your Niche
Now that you're getting the hang of networking, it's time to start identifying the things you enjoy. For some, it's community management. For others, it's marketing or research. As you do this, make sure to keep track of what you've been doing to add to your resume or portfolio. Once you narrow down your focus, it will be much easier to find your job in crypto.
Unlike other industries, your career path in crypto doesn't have to be defined by where you went to school or which fortune 500 companies are on your resume. You can get a job based on work ethic, willingness to learn, and ability to network. Once you get your foot in the door, the sky is the limit.
Research Job Opportunities
There's an endless amount of free information on what companies are hiring for now and what specific skills they need. Take some time and visit niftyjobs.com to explore job opportunities at exciting start-ups.
Note the responsibilities they are looking for and build a skill set through experience to help you land jobs in the NFT industry . New opportunities pop up every day, and if you can talk about your experience and show you've contributed to projects and understand the crypto industry, you'll be bringing in your first paycheck in no time.