The Xbox Game Pass for PC was announced in full at E3 2019, granting access to more than a hundred great titles across a variety of genres. With prices starting at $1 for the first month, the Game Pass PC subscription is a great deal, but once the $10 billing cycle kicks in (after the $5 beta period is over, that is), you may want to cancel it. The process is quick and easy. Find out how.
How To Cancel Your Xbox Game Pass -The Subscription on Your PC:
Here is how to cancel your PC Game Pass subscription quickly and easily.
Open up the Xbox app. Entering "Xbox" in the Start Menu is the fastest way to find it.
Choose your profile picture and click on Settings in the top right corner of the Xbox app.
If you choose Account, then Manage, you'll be able to access your subscription settings. You will be taken to a web page.
Select Manage next to your Xbox Game Pass subscription.
From here, you can choose Cancel or Turn off recurring billing. These two options are equivalent.
Click Cancel to complete the cancellation process.
When you cancel your Xbox Game Pass for PC subscription, you will have to create a new subscription to gain access to the games.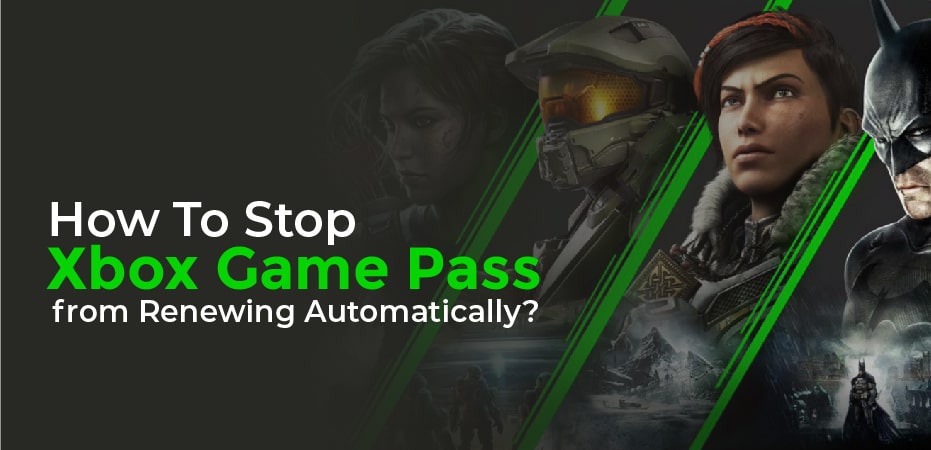 How To Stop Xbox Game Pass from Renewing Automatically?
You can also cancel Xbox Game Pass by turning off auto-renewal. It is similar to the cancellation option that leaves Xbox Game Pass active for the remainder of your current subscription period. With this option, you can continue playing your Game Pass games until your subscription expires.
It prevents your subscription from renewing automatically if you think you might be done with Game Pass before the end of your current subscription period. If you're still playing games from the service after your subscription period has ended, just resubscribe.
For Xbox Game Pass, here's how to turn off auto-renewal:
Go to account.microsoft.com.
Select Services & Subscriptions.
Click Manage next to Xbox Game Pass.
Click Update.
Select Turn off recurring billing.
Then click Confirm cancellation.
After your subscription period expires, you will not be charged again, and your Xbox Game Pass games will no longer be available.
What Happens When You Cancel Xbox Game Pass?
There are two ways for Xbox Game Pass subscribers to cancel, and each has different consequences.
Canceling Xbox Game Pass:When you cancel your subscription, you can receive a partial refund or end your subscription when it runs out.
Turning off auto-renewal:Microsoft will automatically cancel your subscription when your subscription runs out if you end recurring billing.
When you cancel Xbox Game Pass, you won't lose progress made while playing the games, and you won't lose any achievements you earned during your enrollment period.
As long as you still have your saved data on your console or in the cloud when you decide to subscribe again, you can continue where you left off. The game can also be continued where you left off once you purchase a digital or physical copy if you started it while subscribed to Xbox Game Pass.
How To Cancel Xbox Game Pass Subscription on Android:
In order to cancel your Xbox Game Pass subscription on Android, you need to realize that deleting the Xbox Game Pass app alone won't do the trick. Here are the steps:
Open the Google Play Store. Make sure you're signed into the right Google account if you have multiple Google accounts.
Select "Subscriptions" from the menu.
Simply select the Xbox Game Pass subscription you wish to cancel and tap the "Cancel Subscription" option.
Follow the onscreen instructions.
Your Xbox Game Pass subscription will no longer be renewed after it has been removed from Google Play.