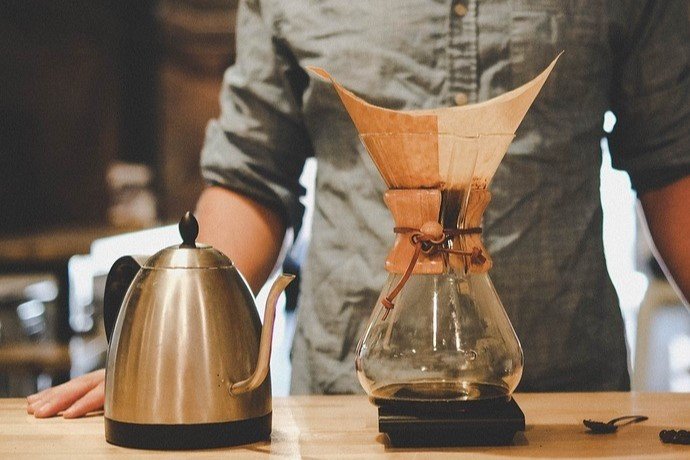 Do you know those memes about surviving on coffee and sarcasm? There's a good chance a member of the military created them. Everyone in the service seems to run on coffee (or energy drinks). The passion for coffee makes it no surprise that many veterans want to keep drinking coffee once their service is over Veteran Owned Coffee Here are three amazing veteran-owned coffee companies you should check out if you can't live without your coffee every morning, afternoon, and evening. It's not just about helping a veteran-owned business but also about helping those who helped shape them in the military.
3 Known Veterans Owned Coffee Brands
Alpha Coffee
It was formerly known as Lock-n-Load Java before becoming Alpha Coffee in September of 2010. Carl Churchill and Lori Churchill founded the company. Carl is a former member of the Army. During his enlistment, he was awarded an ROTC scholarship, earned two undergraduate degrees, and then was commissioned as an Army officer. His GI Bill allowed him to finish his MBA after his service in uniform was over. Lori founded the business and their children started working for them as teenagers. In addition to his son, he also serves in the Army National Guard overseas. They are a military family through and through, striving to ensure the company contributes to their community.
Got Your Six Coffee Co.
There is a phrase that military and first responders are familiar with: Got Your Six. He is passionate about it, and it is one that Got Your Six Coffee Co. founder Eric Hadley believes in. Eric initially envisioned the GY6 Foundation as a nonprofit dedicated to reducing veteran homelessness and suicide. He realized, however, that the finances required to make that work were beyond his grasp at the moment. As an alternative to scrapping the whole idea, he rethought how much time he and his fellow deployed troops spent in coffee shops trying to find strong enough wi-fi to call home and realized that there might be a market for this. Hence, Got Your Six Coffee Co. was born. Through a cup of coffee, I could see that I could make a difference in this country and intend to do so."
In the same way, as many veteran-owned companies, GY6 strives to support those in uniform. After speaking with Eric, I wanted to purchase a bag of coffee immediately after hearing about how important it is for GY6 to be transparent with its customers.
Pale Horse Coffee
It would be unfair to say that I have a favorite veteran-owned coffee to drink, but I do have a favorite in my local area. If you live in Hampton Roads, you have to check out Pale Horse Coffee in Chesapeake, Virginia. They have the perfect combination of a cozy coffee shop and an industrial warehouse. The smell of freshly air-roasted coffee will enchant any coffee lover upon entering. Small batches of premium beans are roasted for home coffee drinkers and wholesalers alike.
It is owned and operated by three retired military veterans with a combined service history of more than 70 years. Their days were fuelled by coffee, as they found with most military personnel. The founder, Don Wingard, visited coffee shops while deployed across the world during his time in service. The passion for coffee he found there led to Pale Horse's creation.
Pale Horse has a tradition of giving back to the community from which its founders came and currently works with nine nonprofit organizations through their sales and fundraising efforts. The organization supports veterans, first responders, and animal welfare organizations. Additionally, they host a number of fundraising events during non-Covid hours at their roastery to support local foundations and causes.