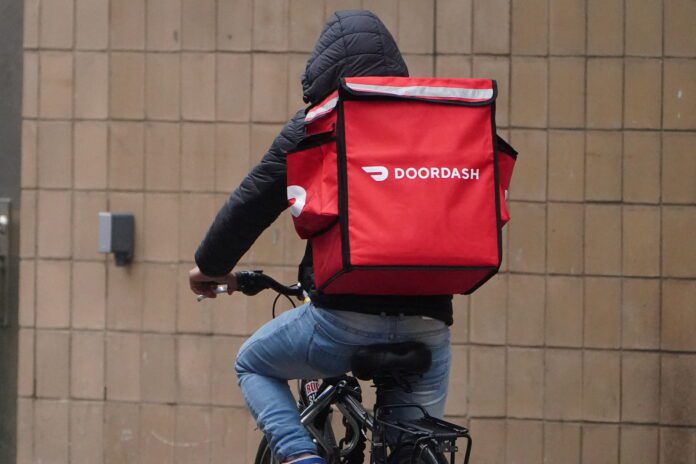 At first, I didn't think driving for DoorDash would be profitable. With gas, insurance, and regular maintenance, I didn't know how to turn a profit picking up locally-grown guacamole and cage-free quinoa for just a few bucks. So, I quit.
Then, the end of the month came, and I was still short on bills. I decided to drive all day and see what happened. That day became a week. That week turned into months. I began to enjoy going for DoorDash — It's not a glamorous gig, but I soon learned some tips and tricks for making more money, which I'll share with you now including using Para
Stay in your zone.Always check to see where you'll ultimately drop off the delivery. If you stay in your area, you'll be more likely to get another order right away.
Contact the customer.– As soon as you pick up the food and get back to your car, text the customer right away with this info:
Tell them your ETA.
Ask if there's a code to get into their building.
Sign off using your name. (Making more personal in hopes of getting a bigger tip) many customers put in their wrong address or forget to enter their apartment numbers. They also don't mention when the GPS takes you to a sketchy chop shop instead of a superb chateau.) Here's a text template to copy and paste into your phone: Hi [customer name]! I'm on the way with your food and should be there in about X mins. Will I need a code to get into your building? See you soon!
Decline, decline, decline.Just like you do with all those hot babes trying to hit you up. But seriously, make sure the trip is worth your while. I try to make sure the total dollar amount is double the mileage. For example, if the trip is three miles, I won't accept it unless it's at least $6. A lower acceptance percentage won't affect how many orders you'll receive.

Drive during peak hours.Getting an extra $1-$7 per delivery can add up. Being able to work anytime you want to is very liberating. With that in mind, I have found the most profitable times to be: Fridays (4-9pm) ≈ $20/hr |Saturdays (4-9pm) ≈$18/hr | Sundays (11am-8:30pm) ≈ $28/hr | Mondays (10:30am-2pm) (4pm-8:30pm) ≈ $24/hr
Poach drivers.If you have an outgoing personality, talking to fellow drivers at restaurants can be lucrative. DoorDash currently offers generous payouts for referring drivers and you can get paid a big bonus.
If you're Doordashing, consider using "Para" to boost your monthly income. You can now sync your UberEats account with the Para app so you can earn more, and multi-app easier and smarter alongside DoorDash and GrubHub. See the full payout, address, total mileage, drive time, know if the destination is an apartment or a house, and utilize Para's 'Flagging' feature for your delivery gig orders! Turn on the Para app today and sync your UberEats account to ensure you aren't missing out!"