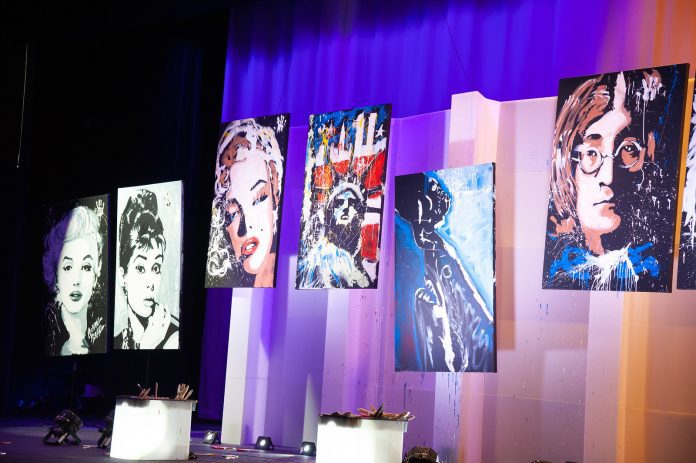 Silent Auction Ideas. Silent Auctions are an easy and fun way to raise funds for nonprofit organizations. They are easy to plan and promote. The best items for silent auctions are experiences that guests can't pass up. Guests enjoy bidding on these items, especially since they present something that they would normally not get the chance to do.
Experiences sell best at silent auctions. Incorporating experiences into your silent auction can raise funds and create excitement for your event. You can include tickets to a live theater performance or a spa day. These types of experiences are always popular in silent auctions. Spa days can include treatments such as massages, facials, manicures and pedicures, as well as lunch at a local restaurant.
Another option for an unforgettable silent auction item is a wine tour. Wine tours combine sightseeing with tasty activities, as guests can explore beautiful locations while tasting different wines. To make the experience even more appealing, contact local tour companies and ask them to provide discounted packages. This will allow your silent auction to attract a wide range of donors.
Similarly, experience-oriented baskets make great gifts for the music lover in your life. You can include Bluetooth speakers, headphones, or gift certificates for streaming music services. Alternatively, you can offer concert tickets, music lessons, or a subscription to a streaming music service. If you're planning a silent auction for your bookworm friend, you could also include a portable reading light, a subscription to a book club, and a gift card to a local bookstore.
Silent auctions are an excellent option for nonprofit organizations looking to boost fundraising efforts. These events are a great way to showcase unique, special items and capture attention with eye-catching pictures. You can also use multiple platforms to promote your silent auction. Here are some ways to make your silent auction a success:
Ensure that you create a comprehensive plan of action for organizing the silent auction. The first step is to identify the items you want to auction off. Once you've narrowed down the items, you can begin the process of contacting potential sponsors. You can also develop a strategy to increase the chances of attracting the sponsors you're after.
You can also ask for donations from local businesses. Many of these businesses will donate items to your event for free in exchange for good publicity and tax write-offs. This is called an "in-kind" contribution. You must account for these contributions separately from cash donations.
They can be a fun way to promote your organization's mission
If you're planning a fundraiser, a silent auction can be a fun way to promote your nonprofit's mission. The process for organizing an auction begins with arranging the venue, marketing the event, and recruiting volunteers. Volunteers can help you with set-up and tear-down, help with registration and check-out, and monitor the auction itself. Make sure you select volunteers who are comfortable asking for donations. If you're planning a silent auction for a larger audience, consider inviting a local band, stand-up comedian, or podcaster. However, make sure the entertainment is not conflicting with the mission of your nonprofit organization.
Before a silent auction, contact businesses in your area for items to donate to the auction. Many small businesses are willing to donate items for your auction, which is great publicity for your nonprofit. In addition, you may want to reach out to freelance artists in your community to commission art or poetry. Some nonprofits may already have special items they can donate.
The best silent auction ideas are easy to promote. Often, you can purchase unique items that you can put on display at your silent auction. These items can be anything from tickets to an upcoming sporting event to advertising space. Some items are easy to sell, while others are difficult to find. Many people enjoy watching golf games and other outdoor activities, so a silent auction of golf tickets can be a great option.
You can use email marketing, social media, and your website to promote your silent auction. Consider posting photos that build excitement about the auction. You can also include incentives for early registration. You can also send out physical invitations, which can also include information about your silent auction. This will make it easier for people to attend your event.
Using major holidays as an opportunity to promote your event is a great silent auction idea. There are many nonprofit events that occur around these holidays. Make the most of this coincidence by offering seasonal experiences to bid on. While attendees might be disappointed if they do not get to meet Santa or the Easter Bunny, they can enjoy a fun time by visiting the event's holiday party. You can even find volunteers to donate costumes.