There are two smart thermostats that are generally considered to be the best: Ecobee and Nest. In almost every smart thermostat review, these two products come out on top.
Based on my experience with both products, I've identified eight key differences. There are not many differences between Ecobee and Nest. However, they are different, and those differences matter. Let me share what I've learned with you in the next few paragraphs.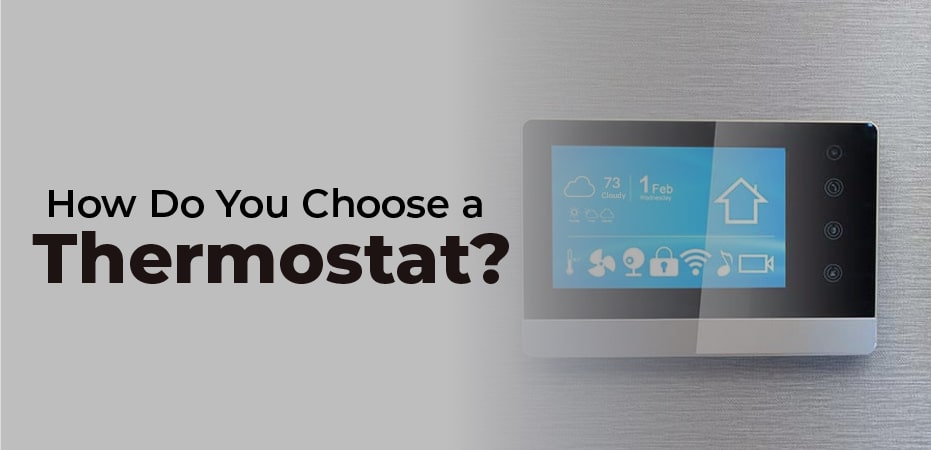 How Do You Choose a Thermostat?
Ecobee: You're a tinkerer who loves endless data and customization! You'll love Ecobee.
Nest:You want a thermostat that looks great and just works without requiring you to think about it? Nest may be a better choice in that case.
Look & Feel:
You can display one of these thermostats on your wall and impress your friends. Is it possible for a thermostat to be a topic of conversation?
Nest: The Nest Learning Thermostat has a modernized look similar to the classic Honeywell Round.
You can blend it into any décor because it has a stainless-steel outer ring that reflects your wall color. When your system is cooling, the face will glow blue and when it is heating, it will glow orange. You can feel the solid construction when you handle the thermostat. It's heavy and feels solid.
Ecobee: The rectangular look of the programmable thermostats of the past 30 years was rounded by Ecobee. We ended up with something that resembles an oversized smartwatch.
The Nest comes in black plastic with a glass screen that is significantly larger. With a touchscreen, the screen also gives you access to many control settings from the base unit.
Schedule Learning:
"It learns your schedule automatically" is one of Nest's big marketing hooks. How does that work? Is it a magical thermostat?
Nest:When you install the Nest for the first time, it makes some assumptions about you based on what you are like. The schedule is determined by these assumptions.
Sooner or later, you'll feel too hot or cold and adjust the temperature either with the app or your thermostat.Each time you adjust the temperature, Nest records it. Nest learns your schedule and temperature settings after a week or two of adjustments.
Ecobee:A conventional schedule is used by the Ecobee. Time and temperature settings can be set for when you are at home, away, and sleeping.
You can't change the time and temperature once they're set.Setting up a schedule is easy and can be done from the thermostat, mobile app, or web console.
Voice Control:
Voice control is my favorite way to control my smart thermostat. With a voice command, it's almost always easier to adjust the thermostat than to open an app or get up from the couch (gasp!) and change it manually.
Ecobee: It seems very dedicated to voice control. It supports all three major voice assistants.The Ecobee also includes an Alexa speaker. Having a smart speaker close to your thermostat could be useful if you don't already have one.
Nest: It works with both Google Home and Amazon Alexa. It does, however, not directly support Apple HomeKit, and it's unlikely that it will ever do so.
Is a C Wire Really Necessary?
Power is needed to keep smart thermostats' big screens running and their WiFi connections active. Most of the time, this power can be supplied by the wires that connect to the thermostat.
Nest:You could eliminate some wiring if the current thermostat doesn't have a c-wire.You can install the Nest thermostat without a c-wire. You can avoid having to install a c-wire yourself by utilizing this service.
Ecobee: The installations cannot be carried out without a c-wire. Ecobee, on the other hand, includes an extra set of wires called the PEK (power extender kit).
The PEK must be installed if your system does not have a c-wire. You'll need to attach a few wires to the HVAC control board to complete the installation.